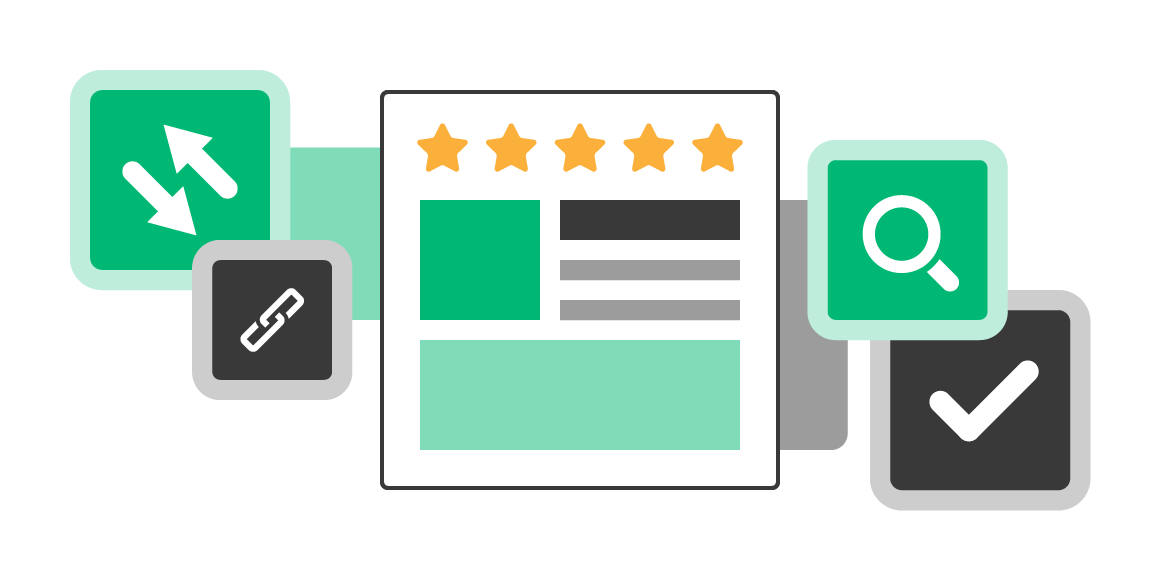 Affiliate Offers and Brand: Forging a Connection
Incorporating your brand in affiliate offers can lead to a win-win deal for both parties, spreading brand awareness efficiently.
Trackdesk Team
4/25/2023
Running a business often entails doing more work in different areas rather than just focusing on your business. Namely, as a trending marketing strategy, affiliate marketing has helped companies to spread awareness of their brand and reach wider audiences.
Choosing to partner up with affiliates will boost your online presence and earn you a pool of customers you never thought you might attract. Moreover, including your brand in your affiliate programme can be a win-win deal for both sides.
Continue reading our guide to affiliate marketing and learn how to incorporate your brand in affiliate offers to spread your brand's awareness most efficiently.
How to Put Your Branding in Offers
Brand marketing is a particular marketing tactic used by businesses (big and small) to spotlight and raise the awareness of their brand, i.e., their products and services. Brand marketing to the right audience and tone of voice can do wonders for a business, especially startups.
If you have partnered with affiliates, it's always a good idea to have an onboarding session to showcase your brand. Once your affiliate network grasps the concept of your brand, you can automate your affiliate marketing tactic and keep track of what's going on seamlessly.
Luckily, business owners can reach their goal by completing certain digital marketing activities, such as:
Optimising UX (your website or landing page)
Content marketing and SEO
Social media marketing
PPC marketing (Pay-per-Click)
E-mail marketing.
Some (or all, at best) of these practices can be rudimentary to growing and expanding your brand's awareness. We'll now explore the above ideas a bit more to help you achieve effective branding:
Optimise Your User Experience
Branding your eCommerce site correctly will allow customers (and affiliates) to gain a better perspective on your products and services.
A user-friendly business page that's easy to navigate and offers options for contact, FAQs, and check-out points that are easily noticeable can help retain your customers (and affiliates).
Once you've optimised your UX, you can see how your brand performs and even track the performance of your affiliates and how much traffic they drive. You can use an affiliate tracking platform to gather performance data.
Place Your Business Logo Everywhere!
It's as simple as it sounds – this marketing tactic will spread awareness of your brand through every outlet you use. And by everywhere, we mean even in your affiliate program.
To achieve affiliate marketing success, you must "plaster" your brand wherever possible: affiliate offerings, blogs, social media tags, e-mails, etc.
However, you won't have to do it all by yourself. Your affiliate network can help your brand be present on multiple digital platforms like LinkedIn, Instagram, and Facebook without your involvement.
Develop a Tagline
Crafting a tagline that sticks with you can help potential customers notice you more easily (think Nike's Just Do It). Consider including your brand in the slogan; that way, your potential customers will better know your offerings.
Once you have your tagline, you can use it in practically every marketing tactic. It can also serve as helpful for affiliates and give them marketing ideas to work with.
Market Your Content
You can conclude your business idea in a sentence or two and show your audience what makes your business worthwhile.
You can include a short paragraph on the eCommerce site front page that instantly attracts customers. Use action words and catchy phrases that describe your brand the best.
In addition, try to:
Strategically include your brand name in the content
Use distinguishing fonts throughout the content
Take every chance to keep up with trends using content
Use your content to offer referral commissions or bonuses
Engage affiliates to use specific one-liners that contain your brand name.
Once your affiliates spread the word about your business, if it's done effectively, you can observe how your strategy behaves using affiliate tracking for eCommerce. Thanks to options like affiliate tracking, you can monitor the success of your affiliates' engagements and respond accordingly.
Capitalise on Your Brand
When including your brand in offers, whether it's an offer to an affiliate or one you are making to your targeted audience, make sure it will resonate with them.
Associating a quality trait with your brand can help your business surpass competitors. Namely, carefully choose the wording of your tagline – after all, you (and your affiliates) will use it across the digital space. You want to make sure you've done your brand justice.
A solid, goal-oriented affiliate team is the key to establishing brand awareness. However, other variables also come into play, such as a catchy slogan, a one-of-a-kind logo, and a strong social media presence.
Your brand cannot go viral with even one puzzle piece missing, so ensure you're always on track.
Share this article: