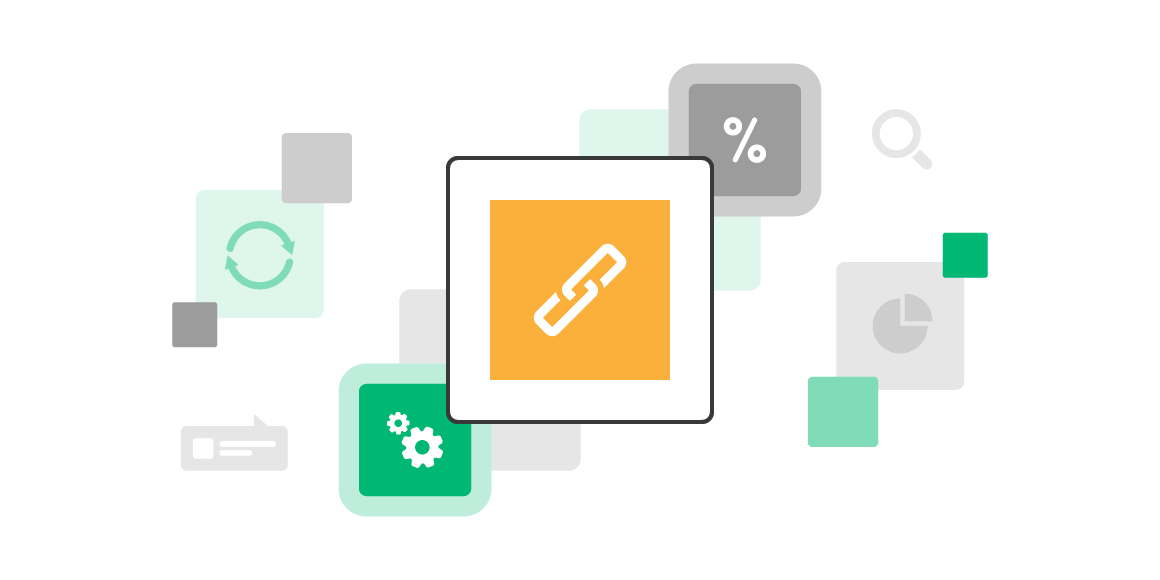 How to Promote Your Affiliate Link: Introductory Guide on Affiliate Link Promotion
Discover the essential strategies and techniques to effectively promote your affiliate links and elevate your affiliate marketing business to new heights in this comprehensive guide.
Trackdesk Team
7/6/2023
New affiliates, or those looking to learn how to be an affiliate marketer, have a long way to go before they start earning a significant profit. There are many ways to fail, but also near-foolproof strategies for making it in this business.
One of those is promoting affiliate links. But what are these links, and how can you promote them for the best results?
Keep reading this article to learn what this vital affiliate marketing component is, its types and ways to promote affiliate links to boost your business.
What Are Affiliate Links?
Affiliate links are an essential part of affiliate marketing. Based on them, i.e., on the actions of visitors who follow the affiliate's link to the merchant's website, businesses pay affiliates some commission.
Generally speaking, affiliate links are hyperlinks attached to specific words or phrases on the affiliate's website that promotes the advertiser's services. They are an instrumental element in the whole structure of affiliate website marketing.
How Affiliate Links Work
Usually, the marketer, i.e., the business that runs the affiliate program, provides the specific link to a desired landing page on their website to their affiliate partners. But the affiliate can tweak and adjust the link if they believe it will bring more traffic or generate more leads or sales in another way.
The affiliate then attaches the link on specific pages of their blog, website, social media profile, or another channel. In most cases, affiliate links are placed on strategic keywords or phrases that will most likely prompt the reader/website visitor/consumer to follow the link. The goal of the affiliate link is to lead the consumer to the merchant's website, where they can browse the services/products they got interested in.
The affiliate partner earns a commission depending on the consumer's action. Mostly, affiliate programs pay per sale, but some schemes offer commissions for clicks, signups, downloads/installs, or for generating leads.
Types of Affiliate Links
There are three main types of affiliate links:
Text Affiliate Links – This is the most basic type of affiliate link. As the name suggests, textual links are placed at specific places in written content. The link is usually added to a keyword or keyphrase referencing a product or service leading to the link's landing page.
Image Links – Image affiliate links are placed on catchy images or buttons that promote the business's brand or service. The linked image or icon typically includes a CTA phrase or other indicators that contain a link.
Video Description Links – Video affiliate links are placed in the video description section of the affiliate's channel. During the video, a video personality, voiceover, or written message will reference the video link in the description.
What Is Affiliate Link Promotion?
The core aim of affiliate website marketing is to promote links and earn money. Affiliate marketing has plenty to do with attracting visitors to your platform and redirecting them to the marketer; this is done through affiliate link promotion.
But it's not just about attracting and redirecting consumers—you need to attract the right customers. Affiliate link promotion entails placing and strategically promoting links that would direct interested customers to the product/service seller's website.
6 Proven Ways To Promote Affiliate Links
If you're a beginner just getting to know the ins and outs of how to be an affiliate marketer, learning how to promote a link should be among your first lessons. You can find several ways and methods how to promote your affiliate link online. But, based on the experience of many professional affiliates, some methods are more effective than others.
Below is a list of 6 effective methods and means of affiliate link promotion every prospective affiliate should consider.
On a Website/Blog
The most common way of promoting an affiliate link is on your website or blog. You can share videos, create SEO-optimized content and add targeted links, place targeted ads, or find other ways to link to the seller on your website or blog.
Once you create your website, you can look for new ideas on where to insert the seller's link. You can optimise multiple pages and use similar or varying methods of promoting affiliate links based on the content of each page.
Product Reviews
One surefire way to attract a reader's attention and point it to the affiliate link is by doing product reviews. If the marketer manufactures a specific product, you can create various types of SEO-optimized content, including product review articles, and add links to targeted keywords and phrases that reference the product or service.
E-mail
E-mail marketing may seem a bit old hat to some new affiliates, but there are creative ways to promote a link to the merchant via email without being intrusive. You can create a signup/subscription form and send newsletters with the affiliate link.
It is key that the newsletters and emails you circulate among your subscribers include the link to the affiliate naturally and offer valuable information to the subscriber.
Video Content
Alongside ads, articles, and other posts, you can share videos, organise podcasts, or post other video content where you promote affiliate links in different ways. You can do this in the video description, in messages or written content in the video itself, or by referencing the link during a spoken video session or tutorial.
Online Forums
Online forums can be a great source of traffic. However, you'd need to find a forum with a community of users interested in the marketer's services. Finding the right forum is key, but mind the forum's regulations and rules about using it commercially. Reach out to the targeted forum's administrators or simply read the policy on posting affiliate links.
Social Media
Social media platforms like Facebook, Instagram, Twitter, YouTube, Pinterest, Twitch, and others allow you to exercise your creativity in different ways to promote affiliate links.
You can learn how to promote your affiliate link on one of these platforms by consulting the company's terms of use. Be careful when you promote affiliate links on pages and communities that are not your own, as the administrators or owners of that page may prohibit such activity.
In all cases, you should be able to promote your affiliate links without being banned so long as you avoid spam.
How to Promote Your Affiliate Link Without a Website
If you've wondered how to promote your affiliate link but don't yet have a website, there are several ways. However, note that promoting affiliate links with no website will generate traffic only for the marketer and has little to no overall value in promoting your own platform.
Still, if your website is in development, you can start promoting affiliate products/services through links in several ways, including:
Via online forums
Via social media
By using paid ads on search engines
Via e-mail
Though e-books
Via podcasts or YouTube channels
Final Words
Learning how to promote a link and finding the best method for it ultimately depends on your audience, marketing plan, and the type of product you want to promote. The upside is that new affiliates can promote links to sellers' products even without a website, though it's not always recommended.
With a properly optimised website and a smart plan, affiliates can start implementing multiple means of link promotion across their website pages. Slowly, link by link, fee after fee, you can build your network, develop your affiliate strategy and start reaping the benefits.
Share this article: