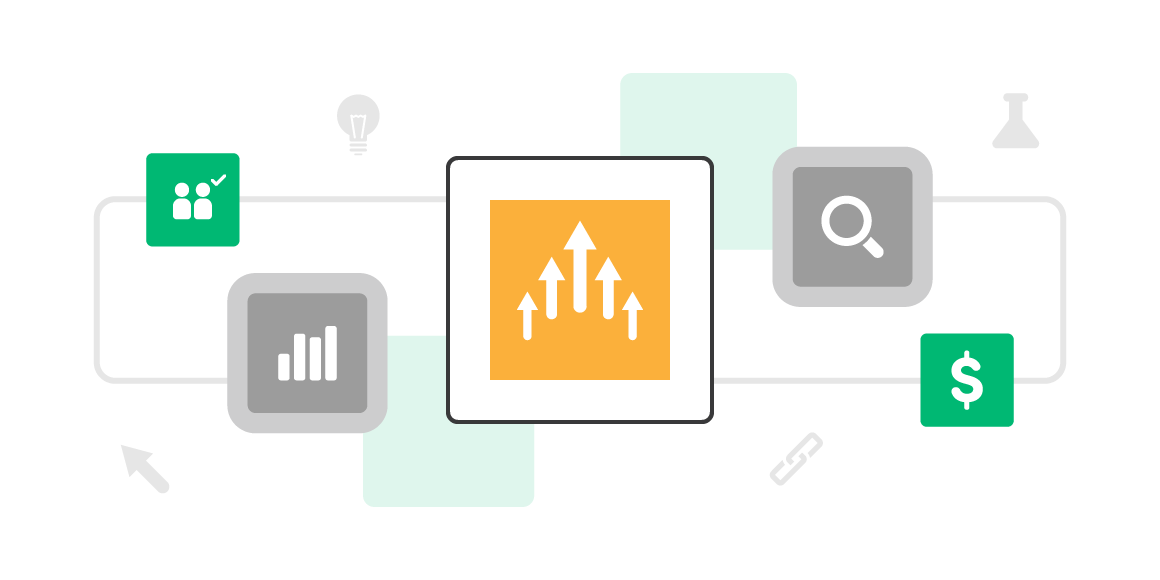 Smarter Affiliate Management: Automation and Mass Payments
Gain the Competitive Edge: Streamline Affiliate Management with Automation and Efficient Mass Payments for Enhanced Marketing Success.
Trackdesk Team
8/3/2023
Given that today's consumer expectations are constantly evolving and the landscape is becoming more competitive, what can you do to edge out the competition and improve your affiliate marketing efforts?
When done well, affiliate marketing can put you on the right track to growth. One way you can improve your program and campaigns is through automation. Discover how you can leverage automation for smarter affiliate management.
Why Automate Affiliate Management
If done correctly, Affiliate marketing can help you meet changing customer expectations and demands and gain a competitive edge. However, running and managing an effective affiliate marketing program, especially when implementing multiple campaigns, takes a lot of work. Automating your affiliate marketing efforts saves you time, allows you to streamline marketing processes, and optimises your campaign strategy. Automation in affiliate marketing also helps drive lead generation, increase revenue, and nurture customer relationships.
Furthermore, good affiliate management software with robust automation capabilities acts as a central hub where you can monitor and manage all your affiliate marketing initiatives. And because it lets you streamline repetitive tasks, you and your staff can focus on more complex tasks or issues. Lastly, one of the biggest benefits of automating affiliate marketing is that it improves your efficiency and productivity.
Other notable benefits of automating affiliate marketing include:
Access to actionable insights
Campaign optimisation, such as keyword research, SEO, and targeted advertising
Allows you to implement flexible commission models and payout processes
Some of the typical applications of automation in affiliate marketing include:
Chatbots
Chatbots allow you to offer quick and efficient round-the-clock service to your customers, wherever they may be. They can answer simple queries or direct customers to the appropriate channels for more complex questions or concerns. You can use chatbots to grow your business by collecting relevant customer data or providing information to potential new affiliates. Lastly, you can use chatbots to offer or promote relevant affiliate links to specific queries.
Fraud prevention
One of the most persistent issues plaguing affiliate marketing programs is fraudulent activity or behaviour such as click spamming, cookie stuffing, and domain spoofing. A good affiliate tracking software allows you to protect your brand, reputation, and customers from fraud. That's because such solutions are equipped with functionalities to prevent fraud, such as IP address tracking and monitoring referring URLs to detect unusual activities.
Link checking
Broken or expired links can adversely impact your affiliate marketing campaigns because they can cause traffic and revenue losses. Using affiliate tracking software lets you shorten affiliate URLs to make them more memorable and helps you check for expired or broken affiliate links.
Email marketing
Affiliate marketing automation also enables you to bolster your email marketing and communication efforts. It automates sending out communications to affiliates for matters like recruitment and onboarding, as well as performance reports. It also allows you to take advantage of email marketing to nurture potential leads, as you can set up email sequences that help guide potential leads through the sales funnel.
Automating Commission Payouts
Payout-related issues can affect affiliate performance. It can cause them to stop working with you or leave your program because of unresolved repeated payment issues.
One way to grow your affiliate marketing program is to ensure you provide your affiliates with a seamless way to earn commissions and access their earnings. Aside from setting up a simple payment process for them, you can introduce payment automation features to offer better experiences to your affiliates.
Affiliate marketing automation also helps you implement payment automation for commission payouts. As your affiliate marketing program grows, so does your need to track and issue mass payments. Making mass payments, also known as mass payouts, refers to paying multiple recipients simultaneously. It's especially beneficial if you're running a large-scale affiliate marketing program. They're instantaneous because they're made online, thus saving you time and money.
Doing so manually will take up a lot of time and resources. However, with automation, you can easily monitor affiliate performance through a centralised dashboard, create customisable commission structures, automate affiliate payment, and access robust financial reports.
When choosing an affiliate tracking software, make sure that it is customisable so that you can add features to enable quick mass payments. It should also let you select your preferred payment methods and currencies for commissions and implement fast and secure approvals and mass payments. Trackdesk is a powerful affiliate tracking software that allows you to manage affiliate payments easily. With it, you can create custom commission tiers, set up recurring and custom commission events, and make manual commission adjustments.
Taking Your Affiliate Program Management to the Next Level
Affiliate marketing platforms allow you to monitor and measure affiliate performance for all your different affiliate marketing campaigns. A good affiliate marketing solution also will enable you to leverage payment automation. By automating mass payments, you can pay affiliates on time to keep them engaged and motivated, improve how you manage your expenses, and give you access to accurate reports.
Using a mass payment platform also allows you to tackle challenging affiliate marketing aspects, such as onboarding different affiliate publishers and complying with affiliate marketing regulations. If you're considering incorporating automation for your affiliate marketing efforts, here are a few things to keep in mind:
Choose an affiliate marketing software that fits your needs and goals. Make sure that it also seamlessly integrates with your current tech stack. Check its features to ensure that it helps you cover specific task requirements such as payment automation, fraud detection, and sales tracking.
Check the software's features. Make sure that it lets you set up different commission types, offers comprehensive security measures, has different affiliate tracking types, and lets you manage multiple affiliate programs on one centralised hub.
A good affiliate marketing platform should have an intuitive or user-friendly interface. It should also be easy to implement and use for everyone on the team, whether team members are experienced in using such platforms or are beginners.
Check the platform's compatible integrations to ensure that it's compatible with your tech stack and supports all the other platforms you're already using.
You may also want to check if the platform has an available mobile version to make it easier for you and your affiliates to access.
Aside from payment automation, you can also look into using the affiliate marketing platform to automate other aspects of your program, including communications.
Lastly, when choosing an affiliate marketing solution, make sure that it offers comprehensive customer support. Identify its levels of support to check if it meets your needs. Many solutions provide multiple modes of customer support, including help desks, email, and live chat.Aside from allowing you to automate payments, affiliate marketing automation will enable you to track and manage affiliate campaigns and performance easily. It will allow you to streamline commissions, optimise workflows, access precise and up-to-date data, enhance communications, and access robust reports and analytics. All in all, using an affiliate marketing platform empowers your business, allowing you to enjoy automation capabilities, execute effective and accurate mass payments, and automate payments to ensure that your affiliates stay proactive, engaged, and motivated.
Share this article: