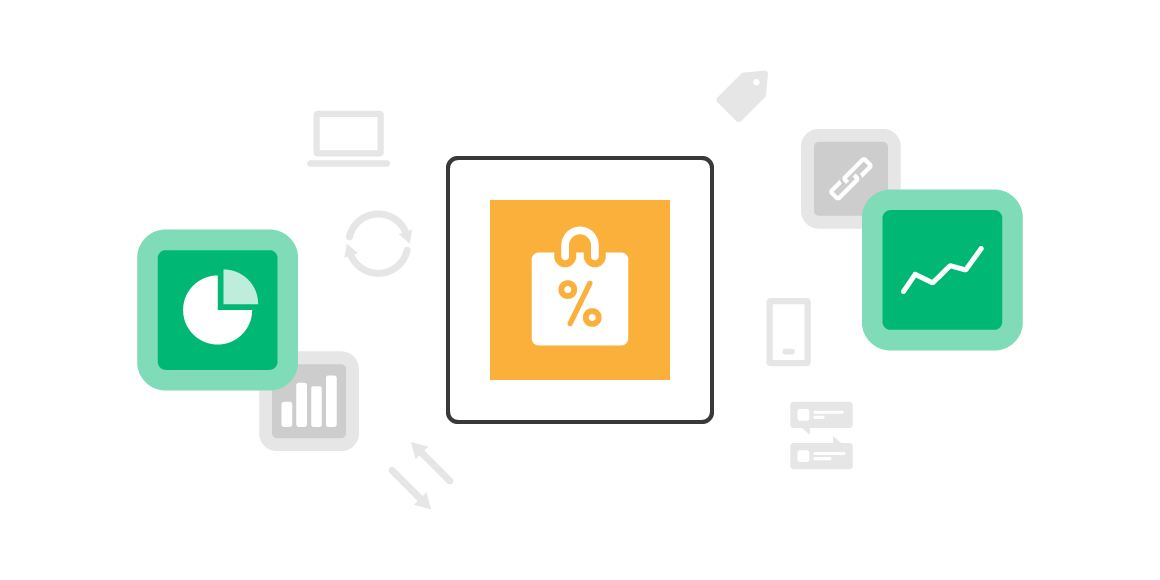 5 Tips to Stay Engaged With Your Affiliates
Discover how to maintain an active, mutually beneficial relationship with your affiliates, promoting your services and fostering a loyal audience.
Trackdesk Team
5/20/2023
Affiliate marketing programs are the building blocks for your online business. They provide an excellent opportunity for entrepreneurs to promote their services and sustain an audience.
The ultimate affiliate marketing strategy involves affiliates that deliver results and, in turn, receive a fair share for their successful branding. For example, a monthly meet-and-greet during a video session won't take much time but will tell the affiliate you mean business with them.
Continue reading to understand how to stay connected to your affiliates and show them their time and effort endorsing your products or services will be worth their while.
Build Relationships With Your Partners
As part of our guide to affiliate marketing, we'll now share some tips on establishing good communication with your affiliates and monitoring their performance (possible with an affiliate tracking platform).
Maintaining a solid affiliate program is as important as generating leads. On the contrary, a poorly-handled affiliate relationship will only reduce brand awareness and render your business unappealing to customers and affiliates.
1: Offer Long-Term Engagements
Investing sufficient time is imperative to branding your eCommerce site and boosting its visual appeal or collaborating with affiliates.
Offer your marketers a chance for a long-term collaboration instead of a one-time shot at a prospect. Affiliates appreciate having a reliable business partner, which motivates them to promote your business more eagerly.
You can increase your marketing pool's performance by:
Offering a commission bump for an affiliate service that lasts for over three months, for example
Offering a bonus for every affiliate in your program for over two months.
2: Treat Your Affiliates as Allies
Your affiliates are your business partners or allies since both of you are primarily after the same thing – profit.
Make it clear to the affiliates that you value and appreciate their effort to boost your affiliate marketing success. You can even offer them bonuses and discounts for a certain number of closed deals or lucrative referrals.
Before you assign bonuses, let your affiliates know you'll measure their work, and the most productive ones can enjoy a hefty reward. Affiliate tracking for eCommerce enables you and your marketers to get insight into the performance and most significant KPIs.
3: Make Them Feel Needed
Offering your affiliates insight into their performance will let them know you care about them, motivating them to stay engaged with your business.
A user-friendly and easy-to-navigate website will make visitors more likely to purchase. For affiliates, doing business with a company that invests in the visual appeal of their brand is always a plus since they'll be more open to referring their followers to your website.
Affiliates are well-versed in visual appearances and trending topics, so asking for their advice on improving the look and functionality of your website or landing page can be of great help. Moreover, affiliates appreciate it when you turn to them for advice – it incentivizes them to stay with you and automate your affiliate marketing further.
4: Listen to Your Affiliates' Feedback
Keeping your affiliates engaged isn't easy, but allowing them to take more charge is.
Ask for your affiliates' opinions; it will most likely benefit your business if they have something to say. Marketers are constantly out there, testing the waters and figuring out what works and what doesn't.
Affiliates will appreciate having a support outlet to vocalise their feedback. If you listen carefully enough, you won't need extra assessments, research, or stats – your marketers will provide them.
Conclusion
Managing a marketing team is no easy task, but it can benefit your business in various ways. From sponsored links to encouraging social media posts – capable affiliate marketers can flip your online presence upside down!
Remember that your affiliates rely on you just as much as you do on them. Reward them for their success, and take an interest in what they say – it'll only facilitate your relationship.
Share this article: