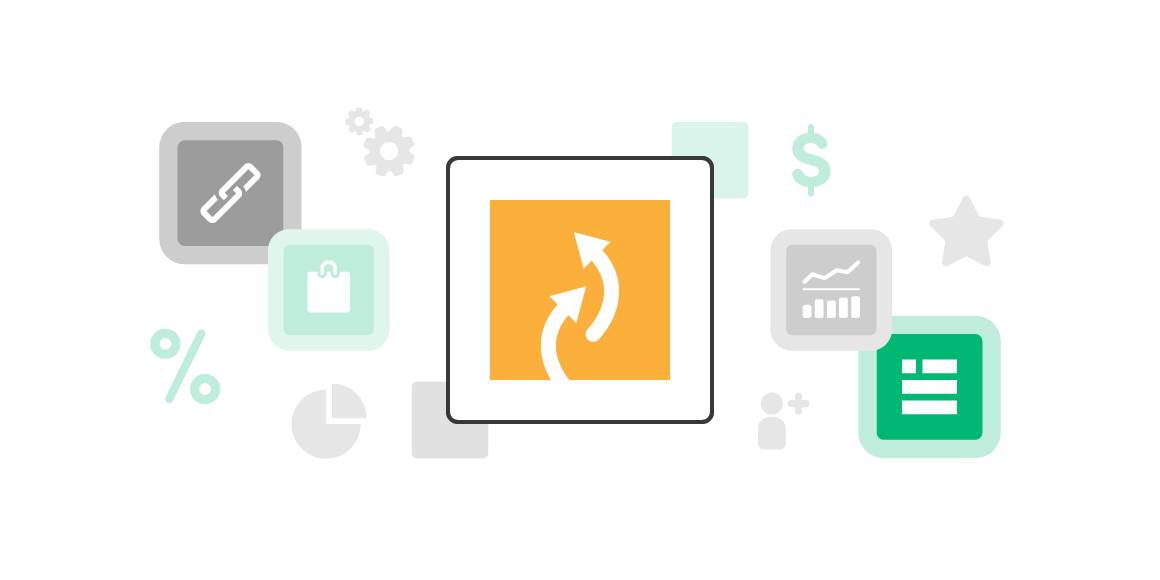 11 Affiliate Marketing Trends for 2023
Affiliate marketing is one of the most effective strategies for business success. We've made this definitive guide on affiliate marketing trends to help you boost your sales and ensure maximum scaling of your business

Susane Sanderson
1/2/2023
Affiliate marketing is among the most in-demand sales strategies of today. Although it is often associated with eCommerce, physical stores also showed evident progress in marketing strategies - especially during the pandemic.
In 2020, many businesses struggled financially and looked for possible ways to increase their sales. Bloggers or affiliate marketers were among the top solutions to stop the bleeding.
The pandemic only confirmed the need to start affiliate marketing as the business move of the future.
Here is a guide to affiliate marketing and the top 10 trends. These will boost your sales and make your business - eCommerce or brick-and-mortar - stand out from the crowd in 2023.
What is the Future of Affiliate Marketing?
With so many marketers governing this marketing strategy scene, there's no single answer. Some consider SEO or search engines to be the future of affiliate marketing. Others point to emails as a real game-changer in sales. Despite the difference of opinions, there's still something that unites all affiliate marketers - the pandemic effects.
Back in the lockdown era, online shopping and influencers have caused many marketers to change their promotional techniques.
While influencers are involved in sharing their own experiences and opinion about a given product, digital marketing shifted the direction toward micro and nano influencers.
According to marketing experts, today's marketing trends will fall into the hands of influencers.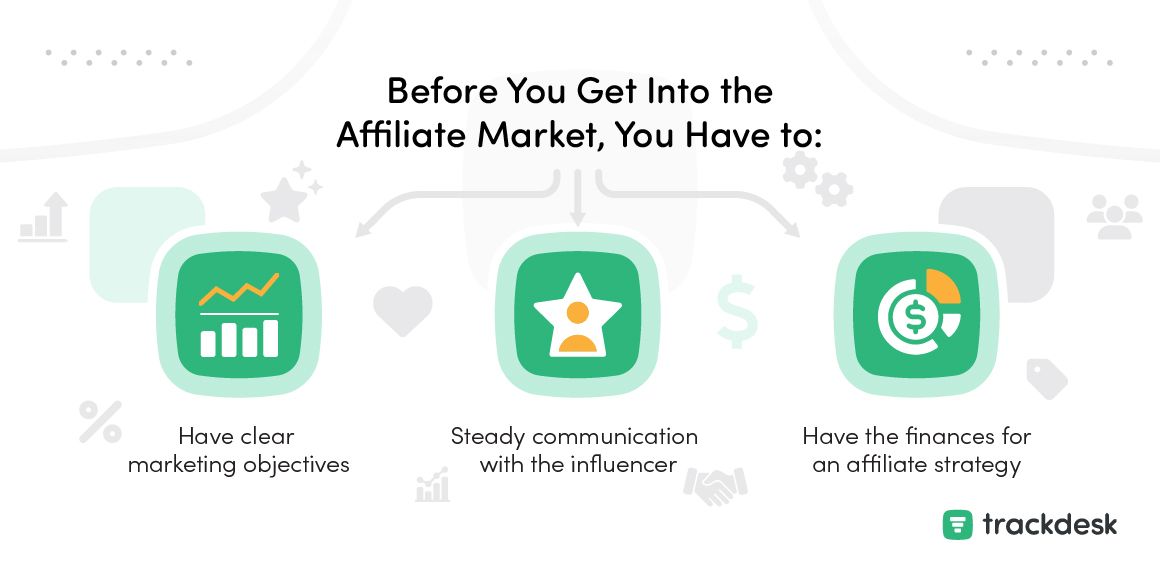 Affiliate Marketing Trends 2023
Consider Influencer Collaborations
Any marketer knows - the most challenging marketing aspect to manage is obtaining organic traffic to websites. But, social media influencers have done a remarkable job of promoting services and products to relevant audiences over the past few years. This makes them ideal for partnering up.
Many followers trust influencers to promote quality products. With influencers, visitors can interact and share opinions about any promoted brand. Meanwhile, influencers help affiliate marketers build brand loyalty.
Influencers can grow their follower audience to thousands or even millions in just a year. Influencers can make $200 per post with 100,000 followers as the audience grows.
Therefore, over 84% of businesses considered promoting their brands via affiliate marketers.
Before you get into the affiliate market, you have to:
Have clear marketing objectives
Steady communication with the influencer
Have finances for the affiliate strategy
Third-Party Cookies
There are two main types of cookies: first-party and third-party cookies. Third-party cookies retrieve information for users from sites they haven't visited so that they can remember their likes and dislikes. Precisely, third-party cookies retrieve information from advertising and analytic platforms.
Third-party cookies are a delicate topic as users' privacy is controlled entirely. Therefore, in 2019, EU courts obliged all users to adhere to all analytics cookies. While Safari and Firefox have eliminated third-party cookies, Google delayed removing them for a year.
As Google is the most used desktop browser, affiliate marketing experts predict a game-changing situation. They believe that advertisements without tracking will be less effective but not impossible.
There are selected things to consider before you embrace the new cookie change. And that's:
Evaluation of data and extraction of relevant information only.
Enhancing the first-party cookies. Embrace the changes, but keep in mind to improve your knowledge and strategies. This will help you learn more about your users and make sound marketing plans;
Transparency is king. If you consider yourself a reliable affiliate site, always specify the articles that users need to share private information to access. Never hide what information you're getting and how you are getting them.
Make sure to award your customers for sharing their personal information with brand loyalty treats. That can be a loyalty club card, discounts on various products or services, or other promotions. Users feel more confident in sharing their information if they know there's something they'll get in return. Also, a loyalty club helps you cross-sell or up-sell.
Have open plans about the affiliate partners - they have to know your ideas up front.
If affiliate marketing is the driving force of advertising, you have to be fully informed of the strategies and ideas they plan to implement for conversion tracking.
Mobile or Other Handset Device Tracking
62% of users will make their purchases via mobile devices. The pandemic and overall statistics show a definite need to consider cross-device tracking.
Cross-device tracking can identify channels and convert the targeted customers into loyal clients. However, the main challenge is addressing the same user across handset or desktop devices. The only way to find your customer audience is through deterministic and probabilistic methods.
The deterministic method uses first-party data retrieved from the user to sync the devices. Google and Facebook use this method.
Probabilistic cross-device tracking mainly collects anonymous user data. That's a phone model or geolocation, which then implements statistical methods to get cross-device matches.
The reason cross-device tracking is booming is that affiliates can entirely track the buyers' experiences. That can help you learn more about the clients' thought processes and shopping behaviors. By using that knowledge, you can optimize profitability.
Loyalty Marketing as Part of the Affiliate Marketing
Loyalty marketing allows you to learn more about your potential audience. Therefore, investing in first-party cookies is imperative. First-party cookies will help you get insights into your potential clients' behavior and shopping habits.
The benefits of having clients' personal information are various. For example, you can offer discounts to loyal customers via SMS or email and boost revenue and brand loyalty as everyone loves a bargain.
The trend here lies in giving incentives to potential customers. Use the same benefits - like extra points, charity donations, or cash back - to boost affiliate marketing. To shorten your time and efforts, it is advised you turn to a designated affiliate tracking platform.
Rewarding your customers with the benefits of affiliate tracking software will help you hook more customers to your site. Cashback is programmed that way, but rewarding your customers will also help you build a stronger relationship and turn it into loyalty.
If you decide to start this method, make sure to research more on what affiliate marketing software can do to maximize your efforts.
Quora
Marketing experts foresee a saturated affiliate marketing industry. More specifically, affiliate marketers often turn to Quora to single out their brands on the market.
Quora is popular among affiliate marketers because users often trust the site to provide better answers than Google. Without a doubt, Quora will be the next go-to search platform that can help businesses discover what their users need. With it, companies will boost their revenue by targeting audiences with specific answers, services, or products.
Quora is a win-win affiliate marketing tool. It can help businesses promote their products with appropriate campaigns and boost revenue. The platform will provide any information or product type for affiliates that users are looking for.
Livestream Shopping
Teleshopping usually works like this. The user sees a TV ad and dials the provider's number in the next 10 minutes to get an exclusive promotion of 10% and 20% off. Well, Livestream shopping is similar to this method. With Livestream shopping, an influencer, a Youtuber, or Instagramer will promote the service or product live, often with a discount for the fastest buyers.
This method is nothing new, and it first emerged in China. Livestream shopping in China has been booming ever since.
In practice, influencers will engage in a live feed, and once a decent audience has gathered, they will mention the discount coupon they want to promote. Up until now, this proved to be one of the rocket-driving sales methods in affiliate marketing.
In November 2021, Youtube announced they would be testing their newest Livestream shopping platform. It will be a whole unique shopping experience according to China's splurge of ¥1.2 trillion in 2020.
As many companies collaborate with influencers, the chances are that Youtube's Livestream selling platform will create a new marketing boom. After all, Youtube is the second most used influence platform with over 5 million registered users.
General Addoption of AltCoins
Bitcoin may have been rocket science in 2009 when it first broke on the market, but as of 2021, more than 300 million global crypto users joined in on the trend.
Financial experts believe that cryptocurrency investment will grow tenfold in the years to come, making this trend quite fruitful for affiliate marketing.
However, cryptocurrencies seem to form new roads for crypto advertisers and affiliates.
By bringing these two into one concept, businesses can expect an insane increase in revenue - all crypto-supported.
Comarketing Partnerships
Another predicted trend for 2023 is the co-marketing partnerships between affiliates. The idea behind creating co-marketing partnerships among affiliates is to unite two different audiences for more successful campaigning.
Apart from maximizing revenues, affiliates have content they can collaborate on and increase revenues on both ends.
Comarketing and commission agreements are pretty flexible. If one abandons the agreement, the companies can agree to keep the commissions of their site or pass the percentage to the other site.
Artificial Intelligence
Another gamechanger in this marketing trend is artificial intelligence and automation. Experts assume its implementation will significantly impact the affiliate marketing business. It will also simplify corporate life by saving time, energy, and resources - and boost sales at the same time.
This could mean anything - researching applicants, building management plans and budgets, etc. The latest AI software is far more sophisticated and can learn just like humans. Therefore, there are many ways in which AI can help you learn more about your audience, the company applicants, or the overall success of this marketing campaign.
Voice Search SEO
Affiliate marketing experts foresee voice search SEO as a breaking trend already in the making. Audiences of all backgrounds had successfully accepted voice search. Siri, Alexa, Cortana, Google assistant, and Echo are examples of this trend.
Monitoring the Gen Z generation, they often use the voice search over manually searching. As they are the greatest shopping audience, voice search SEO will be one of the first affiliate marketing trends in 2023.
Google's algorithm responds to questions by registering keywords and phrases. However, the shorter the tail, the better the answer. SEO searching approaches will change over time, with longtail keywords narrowed down to a more precise answer. In turn, this will help any website rank higher.
To have a higher rank content, prepare for the Voice SEO as follows:
Use more questions: This will help voice search answer all questions faster and push your site to Google's front page.
Precision is key: Always keep your content precise by using target keywords with higher search volume. Use shorter keywords as voice searches tend to find short-tail keywords faster than others. For the time being, adjust the content to the current voice search abilities. A bonus tip is to use FAQs. This is where you should use longtail keywords.
Be Natural: Users opt for a voice search over manual searches because they need a quick and straightforward answer. So, make sure the content you provide is simple, skimmable, and centered around the given topic. Otherwise, it will repel visitors from your site and have them find a better answer elsewhere.
It's important to remember that the SEO restrictions regarding Voice searches are temporary. Technology is constantly developing, so IT experts confirm that they won't stop at Siri, Alexa, or Google Assistant but will expand and become more sophisticated.
The aim is to make Voice SEO much more practical and resourceful. But, for the time being, if you want to maximize the profits, keep your eyes on the prize until the algorithm gets updated.
Blogs and Links
Blogs are still in the game and do wonders for affiliate marketing. When done right, experts assure that blog content can still gather the desired category of visitors to generate sales.
Keep your content dominants on Google's rank list to get the most of blog content. In 2023, you'll have to enhance high-quality backlinks. In essence, backlinks aim to connect more visitors from one page to another, thus generating a bigger audience.
However, using effective links in blogs comes with a few challenges. Conversion and traffic are imperative when it comes to affiliate marketing objectives. Blogs have met these goals since the very beginning, but in 2023, blogging comes with several new approaches.
Since affiliate marketing backlinks get you a suitable audience, experts advise you to create informative and valuable content with all relevant keywords. And that's just the start.
Because organic links aren't enough, you can also approach blogging through:
Content Collabs: Getting links in your blog for your collaborator will transfer your audience to them and vice versa. This is the easiest way to double the audience and generate traffic to your site.
Expand Your Blogs: Get creative with your blogs. Expand your informative library in terms of content types. That way, marketers will get more interest in your business and ask for collaborations.
Editorial Links: This is the new one for 2023. However, these links aren't easy to get as you'll have to bring unique, relevant, and engaging content. Moreover, you'll have to implement images, tutorials, and instructions.
Overview of Affiliate Marketing Trends in 2023
According to statistics, affiliate marketing will weigh $8.2 billion in 2023, a record number compared to the industry in 2015.
The main reason for this jump is the noticeable after-effect of the pandemic - it significantly changed the way of life and business over the past two years.
The hay days of influencers are the new leading trends for affiliate marketing. With audiences drawn to Instagram, Tiktok, and YouTube, affiliate marketers can consider a vast field of social media options viable for business.
And since quality business entails following up on the trends, it is time to catch the ride and implement 2023 solutions that will boost the efficiency of your affiliate marketing tools. Whichever trend you go for - creating blogs, using adequate SEO tools, partnering up, or linking up your content - picking the right lane or even using a combination of two or more trends can ensure maximum scaling of your business.
Share this article: