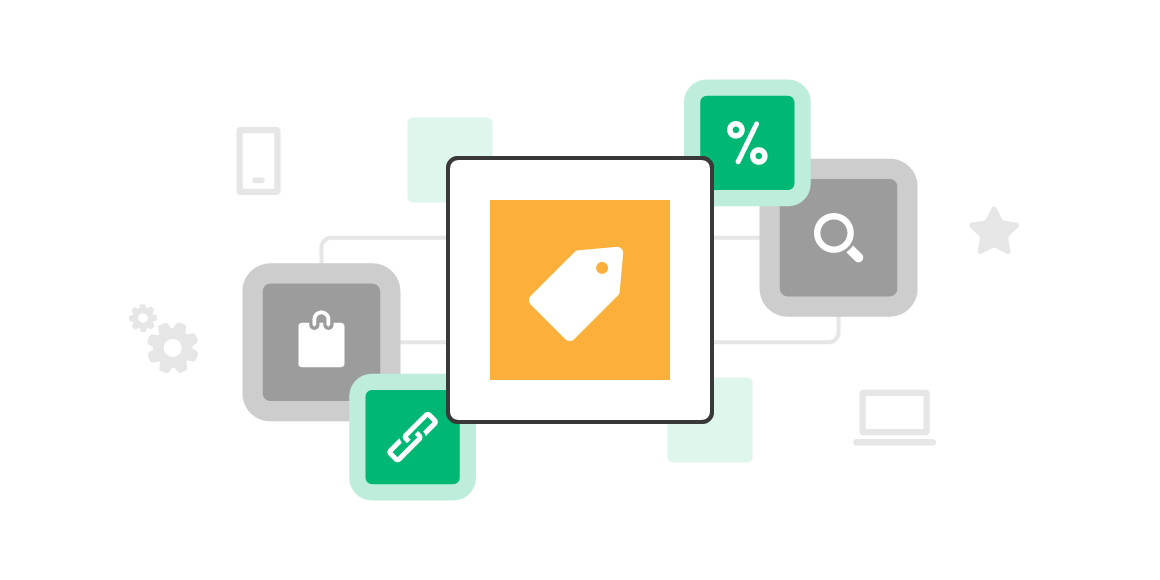 Smarter Affiliate Management: Coupon Tracking and Promo Codes
Maximize Affiliate Performance with Smarter Coupon Tracking and Promo Code Management.
Trackdesk Team
7/27/2023
Having coupons and promo codes in place ensures that your affiliate program can generate revenue while attracting potential new affiliates. However, tracking coupons and managing promo codes may get a bit more complicated as your program scales.
A coupon tracking software lets you monitor and manage affiliate performance and helps you track sales through coupon and promo code transactions. Learn how you can achieve smarter affiliate management by improving your promo code and coupon tracking efforts.
Coupon Tracking and Promo Codes: Why They Matter
Affiliate coupon and promo codes are fast becoming vital marketing tools because they benefit your affiliates and your target audience. For the former, it allows them to use coupons and promo codes as digital marketing tools and encourages them to be more proactive in promoting your brand. For the latter, they can get easy access to better deals.
Coupons and promo codes are also essential in growing your affiliate marketing program because they give customers another reason to support your business. In turn, these repeat businesses help drive more revenue. Furthermore, by leveraging coupons and promo codes, you can generate buzz around your product or service, expand your marketing list, and have a way to reward loyal customers.
We've previously mentioned that tracking coupons and promo codes allows you to monitor affiliate performance. By tracking coupon redemptions, you're able to see how many customers your affiliates bring to your business. Another benefit to tracking coupons and promo codes is that doing so lets you determine whether or not your marketing and sales strategies are working. By knowing which techniques are effective, you can make necessary changes that will allow you to optimise your campaigns and their results.
Moreover, by tracking coupons and promo codes, you can access critical marketing data that will give you a better understanding of your campaigns and gain insights into how your performance stacks up against your competitors.
There are two ways to incorporate coupons and promo codes into your affiliate program. The first is through referral tracking, where you track the sale back to the referring affiliate using unique coupon codes. The second is through offering incentives to your customers. Through the latter, you can also unlock a number of benefits, such as improved customer satisfaction and loyalty, better brand awareness, and more opportunities to attract new audiences.
How to Set Up Coupon Tracking
In a perfect world, businesses should start tracking coupons and promo codes as early as possible. However, not all businesses have the capacity to track coupons and promo codes from the get-go because of common issues like the lack of budget or resources. If you have a limited marketing budget, you may want to take advantage of free trials to help you find the best coupon tracking software.
Coupon tracking software or coupon redemption tracking tools record every transaction that takes place, mainly when someone uses your affiliates' coupon or promo codes. For example, your affiliate can promote a coupon code that gives visitors a 20% discount for a particular product. When someone has that code, they can visit your website or use the affiliate's link to access it for coupon redemption. Then, when they're ready to check out, they can use the coupon code to get 20% off their purchase. This transaction can be tracked using coupon tracking software. Aside from monitoring such transactions, coupon tracking tools also help you see which affiliate is responsible for bringing in those sales.
Investing in the right coupon tracking tool helps you access first-party data, bring your offline offers online to streamline tracking, track your ROI for each affiliate marketing campaign more effectively, and make better, data-driven decisions. A good coupon tracking solution lets you get an in-depth view of all relevant aspects of your affiliate marketing program, including campaign performance and coupon transactions.
How you set up order coupon tracking will depend on the coupon tracking software you use. Some solutions will let you add promo codes at the campaign and promotion level, while others will require you to configure your shopping cart to support coupons and promo codes.
Once you've created coupon codes, you can assign them to your affiliates. When creating coupons and promo codes, you must work closely with your affiliates to create unique and personalised codes. For instance, you can discuss with the affiliate if they're open to using their name for the code or if they want to use something else that's still short and memorable. You will then need to set up coupon code conversion triggers like "New Order" or equivalent conversion triggers. Again, the process will vary depending on your coupon tracking software.
One of the most important things to keep in mind when setting up order coupon tracking is having clear terms and conditions on how the promo codes and coupons should be used. Some of the things you need to discuss with your affiliates include channels where they can run your campaigns, the campaigns' duration, and inclusions like shipping.
Lastly, you must track and measure your results. This allows you to determine your affiliates' and campaigns' performance, helping you identify what's working and what isn't.
Trackdesk is an affiliate tracking software designed for eCommerce businesses, brands and advertisers, SaaS companies, and agencies or affiliate networks. With it, you can customise affiliate commissions, manage affiliates, automate recruitment and affiliate marketing campaigns, and provide affiliates with unique promo codes. Discover how you can achieve smarter affiliate management with trackdesk by signing up for a free.
Tips on Implementing Coupon Tracking and Promo Codes
How can you implement coupon tracking and promo codes to maximise revenue and optimise performance? Below are some tips that are worth looking into:
Picking the best coupon tracking software can be tricky. To find a solution that fits your needs, it's best to start by reviewing your coupon and promo code tracking processes. Knowing your processes allows you to uncover any persisting issues or limitations that a good coupon tracking software can help address. Compare different solutions and list key elements like their relevant features, pricing, integrations, and other unique capabilities. Aside from reading customer reviews, you can sign up for a free trial. This way, you can determine whether a solution is a good fit.
Allow your affiliates to create their own unique codes, which can be attributed to them when someone completes an action like buying a specific product or signing up for your newsletter.
Create a well-designed landing page where visitors can learn more about your product or service. A good landing page should also give them a reason to use your coupon. For example, you can highlight your product's key features, showcasing its value to your audience. Another crucial aspect of a good landing page, aside from a focused message, is a compelling CTA.
Share this article: