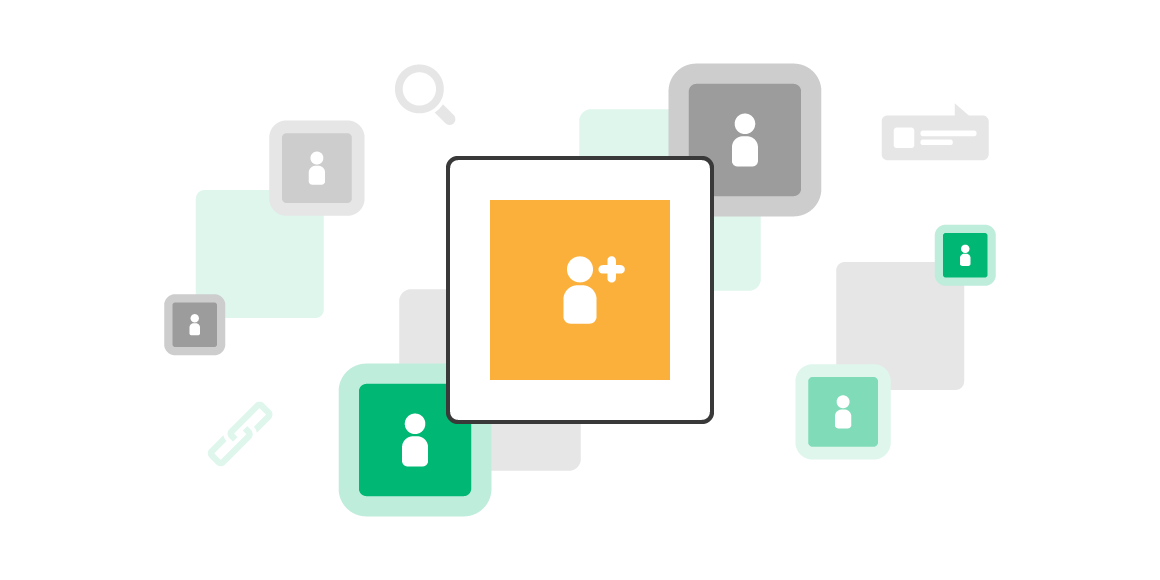 10 Ways To Recruit Affiliates for Your Affiliate Program
Recruiting great affiliates for your product is a challenging task. We did the heavy lifting for you and uncovered the best ways in this guide.
Trackdesk Team
6/1/2022
If you're a business owner looking for ways to advertise your brand, it may be time to look around you. Living in the internet era, there are thousands of ways to promote your business online and in real life. To see which ones work best for you, the safest bet would be to at least try most of them out.
But, realistically speaking, not all business owners have both the time and the financial freedom to experiment with such unreliable methods. That is why the smartest thing to do may be to go for one of the most profitable marketing options - affiliate marketing.
Knowing how to find high-quality affiliates and manage affiliates once you've acquired them is a skill that you need to build up over time. Or, you can just read our affiliate marketing guide to learn the ten best affiliate recruitment tips that can save you both time and money.

Before actually starting our list, though, we may explain a bit more about affiliate marketing in itself - what it is, why it's so popular, what kind of businesses it is most optimal for, and how you should start your affiliate program.
In essence, affiliate marketing sees you collaborating with individuals or businesses tasked with advertising your business and who'll earn a commission rate for every customer they draw to your page/business/service. Affiliates can be all sorts of people or institutions, so by knowing how to choose the right ones, you can significantly improve the success of your brand.
Why Opt for Affiliate Marketing?
There are several reasons why affiliate marketing stands out so much. One of them is that you only pay a commission rate to your affiliates for their sales. In other words, the more valuable an affiliate is to you, the more they'll earn from the partnership, and vice versa. You save money and motivate your affiliates to work extra hard for mutual benefit.
Another reason is exposure. Affiliates are often influencers, social media pages, and other online content creators who are pretty popular and are exposed to a vast audience. By collaborating with such entities, you're telling your brand as much as possible, maximizing your chances of attracting new clients.
Statistics have shown that increasingly more businesses are resorting to affiliate marketing as of 2021, with almost 20% of the overall sales generated due to this precise marketing method. Seeing how it's been proven to work, why not try it out?
What Businesses is Affiliate Marketing Ideal For?
Of course, affiliate marketing is not suited for absolutely all sorts of businesses. However, if your company specializes in either of the following, then it may just be the thing that you need right now:
Product sales - hardware, fashion, sports, cooking, gadgets, supplements, etc.;
Service sales - software solutions, guides, courses, e-books (or physical books), etc.;
Unique inventions - prototype products or services that you're planning on putting out there.
Of course, we can go on and on, but you get the gist. Regardless of whether you're operating more of a B2B or a B2C business, with enough exposure and knowledge on how to start, who to rely on, and which affiliates to recruit, you can make your business grow exponentially in a short time!
How Do You Start?
The way to start is a piece of cake: create an affiliate program. You can either opt for an already existing affiliate network or create one from scratch. Such networks as ClickBank, CJ Affiliate, or ShareASale can do the thing for you.
Once you've established this, you'll be able to generate a unique URL which you'll give to your affiliate.

For each sale that your affiliate makes for you through the URL, you will be promptly notified, so you'll be able to compensate them for their favor. That's it.
Now that we've covered the essentials, it's time to go into the meat of the business: when dealing with affiliate recruitment techniques, you need to know how to find affiliates, to begin with. To avoid wasting time with hit-or-miss methods, we've compiled some of the best and most effective ways to do this!
Affiliate Recruitment Tips
Say you're still starting with this and looking to find high-quality affiliates. It's important to bear several things in mind lest you end up with either of two undesirable scenarios:
You're unable to find affiliates, and every time you want to strike a deal with a potential partner, a competitor snatches the deal from under your nose.
You can find affiliates, but they're not doing their job correctly or, for some unexplained reason, are failing to get you the revenue that you need.
These alternatives essentially see your affiliate partnerships ending prematurely, with little to no gain on your part and a lot of wasted time. As we all know, that's how you destroy a business. So, to avoid such pitfalls, internalize the following tips: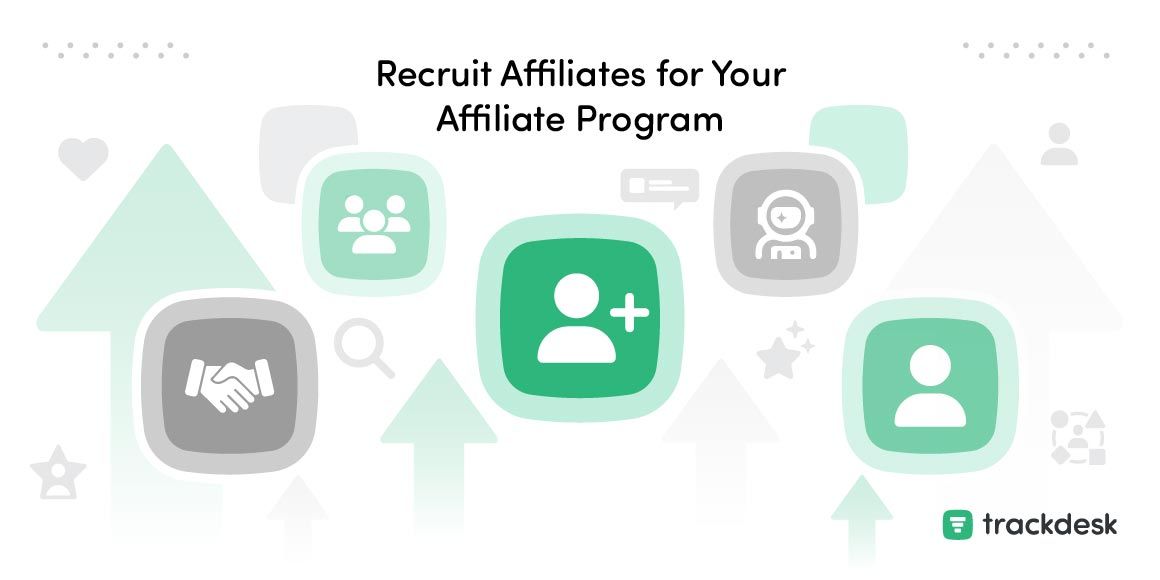 Advertise
Yes, we know - the whole point of recruiting affiliates is that they are the ones who do the advertising for you. Yet, you need to start from somewhere, and to do so, you need to advertise yourself to your potential affiliates. The best ways to do this are to track the online locations where there should be the densest affiliate traffic.
There are plenty of places where you can try to do this. Social media posts, private social media groups dedicated to areas encompassed by your business, or specific websites corresponding to your business niche are excellent places to start. You can even try affiliate networks, where affiliates expect to be contacted by a potential business.
What's more, you can also incorporate affiliate recruitment advertisements on your product buying page. In other words, many of your customers and buyers could serve as your potential affiliates. Once they've already decided to buy your product or service, advertise this option to them - you may just "hit the jackpot"!
Make Sure To Find Your Niche
Another thing that we touched upon but needs to be expanded is your particular niche. Like it or not, your business can be tightly fitted in one or a few niches. Be sure that you know them well before you start looking for affiliates, as this will save you incredible amounts of stress and trouble.
Instead of just going blindly and hoping to find random affiliates to do your marketing, you'll know to target the right people for the business.
So, if your niche is, for example, related to cooking, you would be looking at famous cooks with an established online presence, cooking shows or channels, social media websites dedicated to cooking, or cooking-related YouTube channels, cooking forums, etc.
You get the gist. You can even see in which other niches your niche could expand - perhaps businesses selling utensils, kitchen-ware, or dietary, healthy food products.
Your imagination is the limit, but it's up to you to establish the connection between one niche and another, one product and another, and try to sell yourself to potential affiliates.
Scrutinize Your Competition To Learn Your Surroundings
This is also obvious and unnecessary once you get a grip of your affiliate program and how it all functions. Yet, when you're just starting, it can help tremendously if you peruse your competition. Go on an affiliate network, or visit some social media page where you'll probably find other businesses like yourself.
Go through them and learn as much as you can about how they lead their affiliate program, how they attract affiliates, and what they offer in return. Of course, there are many aspects that you can see from a simple online advertisement, but all you need for now, at least, is to learn how to "hook" the affiliates.
Go through your competition's websites, look at their affiliate page landings, and see which parts of their affiliate program they focus on when trying to lure more partners. Chances are, you should be doing the same. What's more, once you've tracked your competitors for a while, you'll see which ones employ successful strategies and seem to be lagging. Learn as much as you can from other people's mistakes and successes. Just do what they do, and you'll get affiliates sooner rather than later.
Influencers and Bloggers Are The Way to Go
When it comes to the affiliates themselves, aside from being part of your specific niche, you need to know which types of affiliates to target at the beginning to get more revenue as soon as possible. What anyone would recommend looking at first are influencers and bloggers.
Admittedly, these two categories often overlap, but we mean more tech-savvy industry professionals with a large online following when we say influencers. Bloggers are more down-to-earth people interested in your niche who have established a more personal relationship with their online followers.
As we all know, influencers are the actual celebrities of the modern age, so getting one as your affiliate is as good as getting your golden goose. Just try contacting niche-related influencers and see how many of them express interest in partnering with you. These people produce content that gets viewed by thousands or even millions of people every day, so they can help you progress your business.
Networking Events Can Help Connect You to Affiliates
Networking events have always worked miracles for businesses. They were effective 100 years ago, and they're effective now. A networking event can take place online or in-person, but either way, you have a chance of attracting affiliates during it. Just attend it, and mingle with the crowd. Start conversations about your business and listen to what the other people have to say about theirs. Try to think of as many common points as you can.
This is how you do networking. Now apply it to your search for affiliates. Approach any person you believe can do a fair job promoting your business for an excellent commission rate. Discuss the terms of the condition with them and evaluate the whole situation. If all seems promising, you may as well seal the deal on the spot. If not, rely on potential business partners who, if not able to serve as affiliates themselves, can put you in touch with some third parties who could be your affiliates.
Networking is more than establishing a connection with the people you meet during the event. It's about getting into these people's networks and getting as far as possible. Do this, and you'll get affiliates in no time.
An Affiliate Network Can Save You a Lot of Trouble
On the other hand, instead of going to networking events old-fashioned, you can always subscribe and become a member of an online affiliate network. This will save you a lot of time and a lot of effort. You'll enter some basic information about your business and state that you're looking for affiliates.
The network will allow you to reach out to affiliates looking to partner with businesses. Usually, these potential affiliates will share your niche or correspond to some of your criteria, so you'll be able to find at least some good partnerships like this.
An Affiliate Tracking Software May Be Useful
Before you say something, yes, we know that affiliate tracking software is mainly intended to track your affiliates once you've already integrated them within your program. We know that its primary purpose is to track sales and make daily, weekly, and monthly revenue reports.
But, it can also help you locate potential affiliates. Like the affiliate network, but a bit more independent, tracking software can point toward potential affiliates. It will be up to you to establish contact and propose a partnership. Essentially, you'll have a better overview of your affiliate partnering opportunities.
Reverse The Cards: Attracting Affiliate Offers
Apart from these more direct methods, there are other ways to recruit affiliates; instead of you being the first to reach out, you can pave the way for the affiliates to flock to you by themselves. To attract offers from potential affiliates, you'll need to cover the following points well:
Have a Welcoming Affiliate Website Page
Doing business is all about being professional. And nothing can express this better than a simple, user-friendly, easy-to-maneuver landing page for your affiliate project. Considering how your online presence is the merit for first impressions nowadays - and first impressions are what you're looking for - make sure that your business looks attractive to potential affiliates.
The simplest way to do this is to have your web designer create a comprehensive website that looks welcoming and inviting and puts all your best qualities at the forefront. As soon as your potential affiliates see that you seem like a mature, trustworthy business, which will compensate them sufficiently, they'll contact you first.
Quality Can Get You the Extra Mile
This should come as a given, but the best way to ensure that your business prospers and thrives is to, well, actually offer quality products and services. No good marketing or hard-working affiliates will ever be able to save you if what you're selling is subpar and lackluster. Thanks to bad word-of-mouth, people will find out that you're misrepresenting your business, and you won't get any revenue.
Thus, affiliates can do their job, but only after you've already done yours by establishing a good business that delivers.
Offer Reasonable and Professional Commission Rates
Finally, you need to bear in mind at all times that your affiliates are also business people and that they, too, need to have some benefit from the common endeavor. If you offer them bad contracts, disappointing payout, and insufficient compensation for their effort, they'll abandon you. The final way to recruit affiliates is to always provide professional, lucrative deals. A good business person prioritizes gaining the trust of their potential partners - be they affiliates or not.
Final Words
We've finalized our affiliate marketing guide to help you recruit affiliates, even if you're starting. It may take some time to develop your network, but trust us - once you've done it, there will be no looking back!
Share this article: