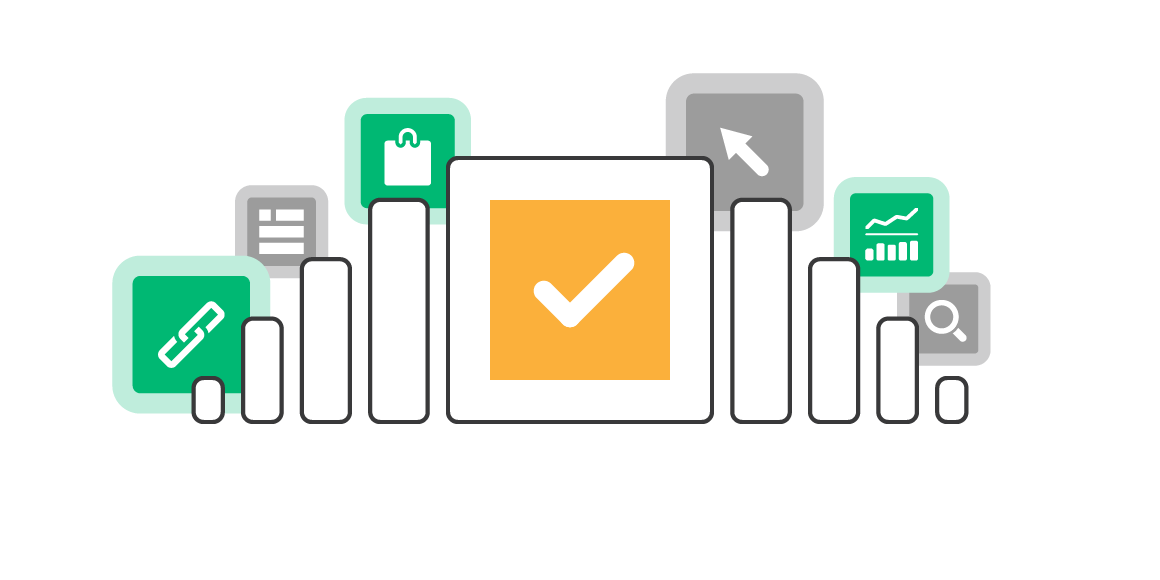 9 Steps To Create a Successful Affiliate Marketing for Your Small Business in 2023
As a small business, you can offer a financial incentive to others to promote and sell for you. How? Learn everything in this guide.
Trackdesk Team
1/6/2023
Are you looking for a suitable affiliate marketing strategy for small businesses? Are you thinking of ways to find the right affiliates and start growing your business in a cost-friendly and highly effective way in the long run?
You're in luck! We've outlined nine essential ways to improve your affiliate marketing strategy, helping you both acquire and manage affiliates effectively!
Knowing how to manage affiliates is somewhat of art; it requires hard work and intense thinking, which includes making the right decisions business-wise and learning how to negotiate affiliate commission rates.
It all boils down to knowing who you want to (and need to) partner with to succeed and how to increase your exposure to give you the most bang for your buck. These days every business - large or small - is looking to develop an affiliate marketing strategy, so you'll need to make sure you stand toe-to-toe with the best while also standing out from the crowd.
Keep reading - our nine steps will help you create the best affiliate marketing strategy for small businesses! You'll even find more tips to promote your affiliate program in them!
Promote Your Affiliate Program
Starting with something perhaps obvious yet significant - incessant promotion. After all, it's pretty simple; affiliates won't appear unless you promote your affiliate program. After you've created it, you have to think of as many ways as possible for it to be exposed and spread around.
Whether you go on social media and advertise your affiliate program yourself or for an affiliate recruitment agency, you need to keep promoting yourself.
Affiliates are precisely the people, businesses, and institutions supposed to promote and advertise your business. Yet, you first need to advertise yourself and your affiliate program to get them.
Moreover, the promotion techniques that you'd use to attract affiliates are much different. While your small business would typically offer a product or service and advertise that to customers accordingly, you should be promoting suitable commission rate plans and valuable long-term strategies when hunting for affiliates.
Think of reasonable, well-constructed, and sustainable affiliate programs and try to make them known on as many platforms as possible. Once you start getting some affiliates, things will start getting easier.
The more affiliates are included in your affiliate program, the better the program will seem to other potential affiliates. One thing will lead to another, and you'll have several affiliate branches promoting your small business before you know it. It won't be long until your business expands and grows.
Offer Competitive Conditions
This leads us to the second most crucial point. The commission rates. Depending on how well your business' financial status is, you may or may not be able to offer very lucrative deals to potential affiliates. Yet, trust us, if you work hard enough, you'll surely be able to develop a smartly designed, competitive repayment plan that'll suit both you and your affiliate partners.
To do so, the first thing that you'd need to do is thoroughly research your market niche. Try joining an affiliate network, for example, and observe what kind of deals your competitors offer. Compare the more successful ones with those that repeatedly fail to get more affiliates.
Is there a pattern that you notice? If so, create your affiliate program based on such practices. See which strategies work and which don't. Over time you'll be even able to get first-hand insight into which methods are more viable. Depending on which affiliates you've managed to get and which have remained, you'll be able to judge what conditions were best to attract affiliates and keep them around.
You'll be able to replicate these conditions when making offers in the future, which will show that you've learned from your experience. It will also let potential affiliates know that you're not new in the business and know how to negotiate deals with potential partners.
Reward Your Affiliates
What comes directly from this is that once you've managed to find the right affiliates for your business, you'll need to know how to manage affiliates effectively and how to keep them around. Which, of course, all boils down to how you reward them for their effort.
Let's start with the most logical train of thought. An affiliate will help promote your business. They get a commission percentage for each customer they've brought to you. The more customers they bring, the more your business grows, so the bigger your business, the higher the commission rate you can offer to your affiliates.
Thus, your commission rate plan needs to be more than just attractive at first glance - it needs to be flexible. It needs to grow accordingly, showcasing the success of your affiliate partnership and exemplifying the growth of your business.

A good business person needs to observe matters from the perspective of the affiliate partner as well. Expecting a small commission rate from a small business is expected. Yet partnering with a giant corporation would be absurd unless said corporation offers a substantial commission percentage in return for revenue.

Or, conversely, depending on the corporation, if they already have a lot of affiliates, you'd typically expect lower rates, at least until you've proven your worth as an affiliate.
This will all be managed through conversation and establishing both a short-term and a long-term deal. Discuss the conditions and the circumstances and make an official contract that'll be beneficial for the small business and rewarding for the affiliate partners. This is the foundation of a successful collaboration.
Choose Your Affiliates Wisely
However, there's more to it than just tracking affiliates and making well-thought-out deals with them. Not all affiliates are equal, and you should be aware of that before reaching out to them. You need to know and choose your affiliates wisely if you want your business deals and collaborations to bear fruit.
For instance, the first thing that you'd need to do is discover what your particular business niche is. This is essential because the narrower your niche is, the easier it will be to find affiliates who perfectly suit you. Find a smaller business or some individual bloggers and influencers who deal precisely with some service or product that your company specializes in. These should be the first you reach out to.
On that note, we have to reiterate how essential influencers and bloggers can be. Especially in the internet era that we live in, these are the people that your hypothetical customers resonate most intensely with. They are the ones with the broadest audience and can truly market you as a reliable business.
Whether we're talking about professional or academic niche influencers, or just generally famous social media personalities and bloggers, you need to capitalize on these people as much as possible. They will most definitely bring you the most revenue. The more affiliates like these you have, the more widespread your business name will become.
Be Persistent
Let's be clear about something; persistence is key.
This tip may seem similar to the first one on this list, but there are some crucial differences.
It's one thing to bombard potential affiliates when you start your search, but a completely different thing to motivate yourself to keep trying even when it seems challenging to get affiliates or hit the nail on the head with your affiliate choices.
Moreover, even if you find that you've managed to successfully integrate some 3-4 affiliates in your affiliate marketing program, you still need to look to expand. Even if you've settled on convenient commission rates with all of them and managed to sustain your business like that for a while, persistence is critical.
Sedentary business leading is a recipe for failure. No matter how comfortable it may seem, you need to persistently keep looking for more affiliates, better affiliates, offering even more exposure, and allowing your business to branch out even further.
Make a special division in your business dedicated to regularly upgrading and innovating your affiliate marketing program. Task them with thinking of as many possible niches and branches in which you could find potential customers. Try out different techniques for attracting new affiliates.
Based on what kind of customers these affiliates may have, decide which target groups are most likely to respond positively to your business.

Adapt Your Program to Attract Both Affiliates and Customers
This leads us directly to our next point: adaptation - Adaptation and flexibility, to be even more precise. Of course, these notions are the bread and butter of business per se; every small business owner will need to have mastered them before trying to build a company from nothing.
As such, they are also integral to affiliate marketing. There are several key points to be made here:
Adapt your approach to attracting different kinds of affiliates. This may seem obvious, but, trust us, many businesses fail in this department. When approaching a potential affiliate, it makes quite a difference whether this person or institution is another business, an influencer, or a customer-turned-partner. Depending on the affiliate and the business niche they're affiliated with, you need to have a flexible and adaptable approach.
Know that the same techniques that will get you new affiliates won't get you new customers - and vice versa. Depending on what sort of business you own, customer relations may be something you're used to day-in-day-out. Still, you have to remember that customers and affiliates don't react equally to the same buzzwords and marketing strategies. You have to tell one from the other to succeed in your endeavors.
Finally, keep an eye on those customers that have a chance to turn into your affiliates. These are invaluable because they will fervently promote and defend your brand during their affiliate marketing campaign, as they've already experienced it firsthand. When approaching these, your strategy needs to be carefully crafted; you first need to gain their trust as customers before slowly starting to market yourself as a company that could have them as affiliates.
Other Brands Can Be Your Allies
And if you turn this scenario around, you've arrived at our next point: other businesses and brands can serve as your affiliates, and you can do as their affiliate. This is the most profitable way to get and maintain affiliates in many ways. Find a compatible brand that offers a service or product complementary to yours. It'd be best if they're at least as big (or small) a business as you, or preferably bigger and better developed.
Propose to serve as their affiliate while they serve as yours. Establish a good and profitable commission rate for both parties and, if you're smart, establish a flexible contract that will be illustrative of the progress of both companies over time.
This would mean that you'll have opted for an affiliate with an already well-established customer base. By having them promote your business, especially if there are some common aspects between it and their business, you'll be getting significantly increased revenue. Moreover, if the deal includes you serving as their affiliate, you could also benefit from this option.
Your customers will flow into their customer pool, getting you a sweet commission rate. But the customers will also get to know other brands through this brand, and all thanks to you - the one who started the introduction in the first place. By collaborating with another business and creating a reliable chain of companies and customers connected, you'll have a better probability of mutually helping each other.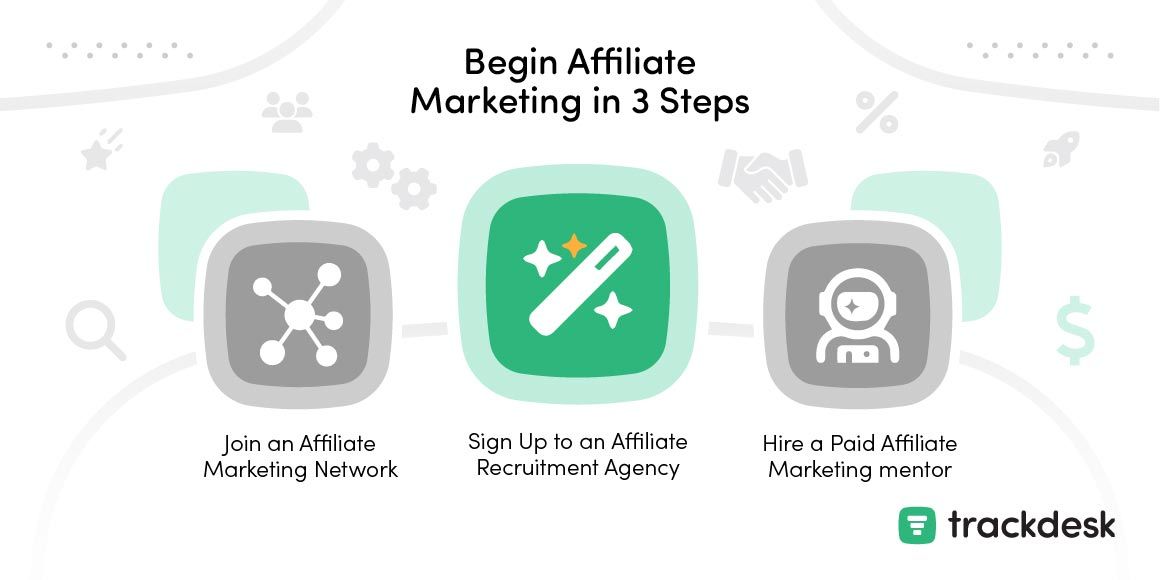 Rely on an Affiliate Marketing Guide
If, however, you find that things are still going hard and you keep having a tough time finding affiliates and expanding your affiliate program, you can always count on external solutions. Think something like an affiliate marketing guide. Luckily for you, you can find many different types of affiliate marketing guides in this day and age.
Firstly, you can sign up to an affiliate recruitment agency, which will manually put you in touch with potential affiliates, facilitated through common business interests, niches, or domains shared between you and the hypothetical affiliate.
Secondly, you could join an affiliate marketing network, where you'll have the opportunity to see multiple businesses interacting with affiliates and successfully managing to strike business deals. By inserting some basic information about what your small business does, what your niche is, and what you hope to offer to your affiliates, you'll be able to establish contact with several potential affiliates and discuss the terms of your contracts.
Finally, you can even hire a paid affiliate marketing mentor! There are professionals on the market who've been in the business for years and know the ins and outs of attracting affiliates by heart. Some offer their coaching services at specific monthly or one-off rates, so you can reach out to one if you believe that one-on-one training will help you attract more affiliates.
Opt for Affiliate Tracking Software Programs
Alternatively, you could take matters into your own hands and browse through our affiliate tracking software. You won't have to wait to be guided by third parties by subscribing. Instead, you will be directly notified where you can find potentially eligible affiliates.
The software will immediately let you know if there are some excellent partnership options. You'll be able to personally review them before reaching out and attempting to incorporate them into your affiliate marketing program.
This option is significantly better than some of the other ones outlined above. Instead of asserting potential affiliates, regardless of your judgment of them, it allows you to make a choice yourself. The best business owners know what is best for their business and what their business needs at the moment. No external agency, mentor, or network will be able to decide which affiliate is the best for your business better than you.
Thanks to such software, you'll be able to constantly be notified of potential affiliate marketing opportunities, but you'll be the one making the final call.
Final Thoughts
All this being said, you should be happy to see that there are many ways to attract affiliates and build a successful affiliate marketing strategy for small businesses. Whether you're at the start of your affiliate program journey and looking to find your first collaborator or attempting to expand an already well-developed affiliate program, our affiliate marketing guide will most definitely help you.
Share this article: